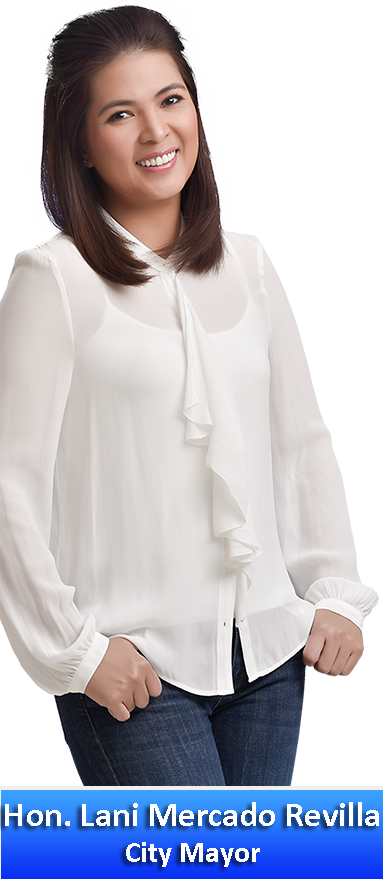 Welcome!
Bacoor, the historical gateway to the South, is rich in cultural heritage. The City of Bacoor is the First Capital of the revolutionary government under General Emilio Aguinaldo. The town is famous in Philippine history as the site of two known battles, the Battle of Zapote Bridge in February 1897 and the revolt in June 13, 1899. The shining gallantry of General Edilberto Evangelista and General Mariano Noriel in the two battles displayed the patriotism of Bacooreños.
Visiting Bacoor means a historical travel in the past with places like Tulay ng Zapote, Bahay na Tisa, Prinza Dam, Tomb of General Edilberto Evangelista and St. Michael the Archangel, to name a few, that reminds us the rich history of the town. Bakood Festival, MUSIKO, Zumba events, Cityhood Anniversary and Town Fiestas depict the colorful, vibrant artistry and musical talents and traditions of Bacooreños. Digman Halo-halo, tahong cooked in 101 ways and seafood delicacies are gastronomical delights that spell "excitement at its best".
Bacoor , the "Marching Band Capital of the Philippines" as declared by PASAMBAP and PAMSBI in June 2016, displays the powerful musical artistry and talents of Bacooreños. "MUSIKO:
The Grandest Marching Band Parade and Competition" launched in 2011 showcased the world-class musical talents of Bacoor's marching bands and the country as well. MUSIKO, participated by 50 marching bands, is the most awaited cultural tourism event in the annual Bakood Festival celebration held in September.
MUSIKO is set to show the world that Bacooreños are capable of achieving world recognition in culture and tourism development anchored on unity. The fun-filled, spectacular, colorful, musical and splendid performances of marching bands magnificently echoes the battlecry of the city : "1 Team. 1 Love. 1 Bacoor".
Mabuhay po tayong lahat !!!
Truly yours,
Hon. LANI MERCADO Revilla
City Mayor